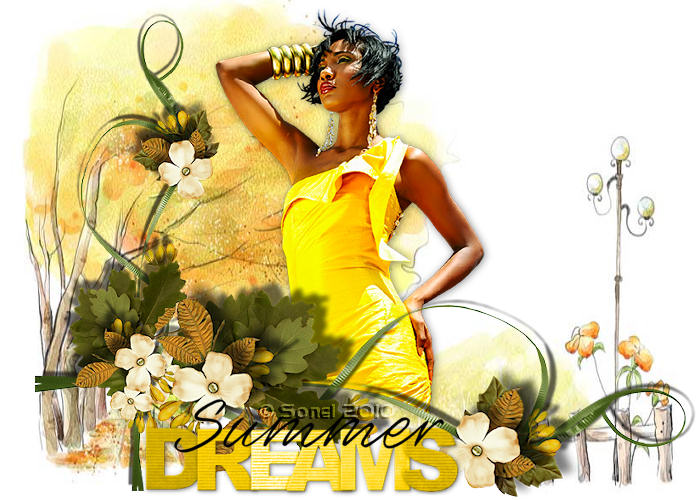 Alternative Version by Sonel and Snakelady

Snakelady's Dutch Tutorials
translated into English by Sonel
with permission from the creator, Snakelady

Snakelady's Original Tutorial here in Dutch

Download all the Supplies HERE.

Use this pencil to show you where you are in the tutorial.
Just left click on it and drag it to where you want it to go.
The pencil will stay in position until you close your browser.


Drag and Drop Script: © Dynamic Drive (http://www.dynamicdrive.com)

LET'S START!
(Remember to save often!)
Open : background.pspimage. We are going to work with it.

Copy : flower clusters_RR_EK.pspimage and Paste as New Layer.

Move to the bottom and a little bit to the right.

Layers - Duplicate

Image - Resize - 85% Bicubic - Resize all layers NOT selected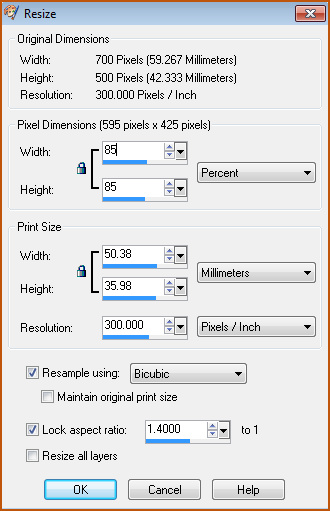 Repeat once again.

Image - Rotate - Free Rotate : 90 degrees Left



Move it to the left. See Header Example.

Copy the tube : Sun Goddess_LR-10-10-09.pspimage and Paste as New Layer.
Move to the top and to the left.

Layers - Arrange - Move down until it's under the Layer of the
first Flower Cluster (Raster 2).

Erase the part of the tube that shows under the Flower Cluster.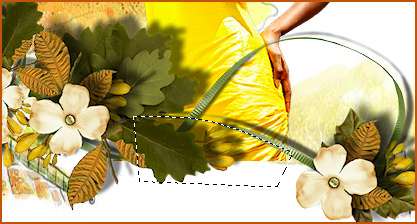 Effects - 3D Effects - Drop Shadow : 1; 1; 45; 12 Black.

Activate the Top Layer.

Copy : word-art.pspimage and Paste as New Layer.
Move it down.

Layers - Merge - Merge All (Flatten).

Place your watermark and name.
Font used : SlashHMK

Alternative Version by Snakelady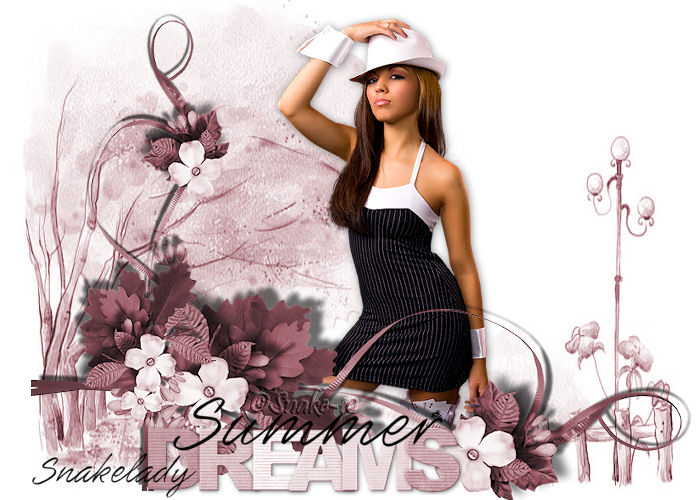 Alternative Version by Sonel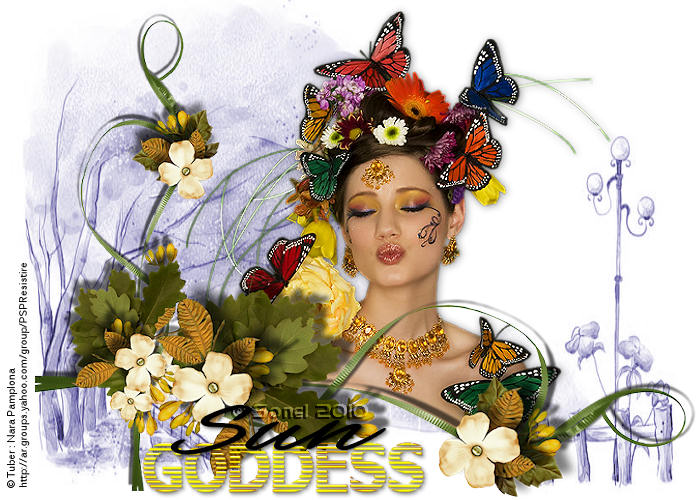 Do you want to show Snakelady your result of her tutorials?
Become a member of her showbord and show her what you've made.
This group was specially created for others to show their results.
Click on the Banner to go there.


I hope you had much pleasure in doing this tutorial.
Please leave the names and watermarks on the tubes intact.
Do not use anything without Snakelady's permission and NO hot-linking please.
If you want to use her tutorial for other purposes, please ask permission first.
©Snakelady 12-07-10 All Rights Reserved.