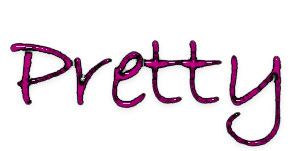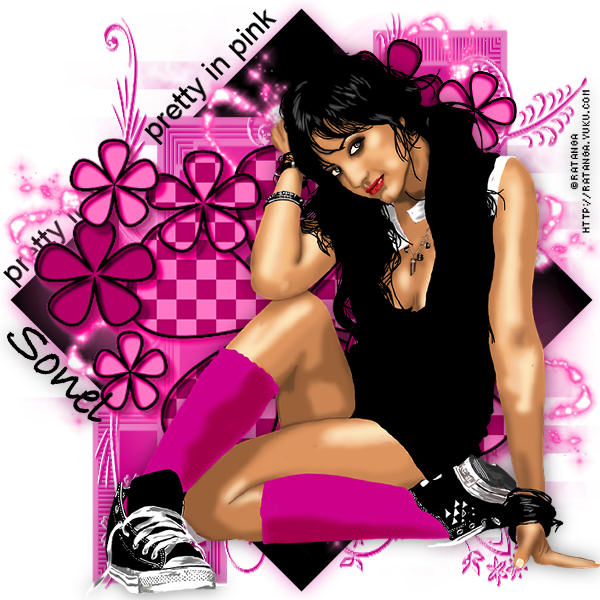 Alternative Version by Sonel and Snakelady

Snakelady's Dutch Tutorials
translated into English by Sonel
with permission from the creator, Snakelady

Snakelady's Original Tutorial here in Dutch

Download all the Supplies HERE.

The lovely tube is from Ratanga.
Open all the Supplies in PSP.

Use this pencil to show you where you are in the tutorial.
Just left click on it and drag it to where you want it to go.
The pencil will stay in position until you close your browser.


Drag and Drop Script: © Dynamic Drive (http://www.dynamicdrive.com)

LET'S START!
(Remember to save often!)
Open a New Image : 600 x 600 White.

Layers – New Raster Layer.

Flood Fill the Layer with the colour : #cc0088.

Layers – New Mask Layer – From Image – Source Window : sg_floral-grungeframe6.png,
with the following settings: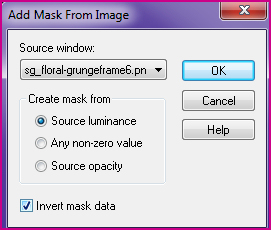 Note : Invert mask data is CHECKED.

Layers – Merge – Merge Group.

Activate the Preset Shape Tool and look for : Corel_11_017 (a standard shape in PSP),
with the following settings:





Click and drag from top left to the bottom right to place the shape.
Leave a little space on the sides.

Convert to Raster Layer.

Effects – 3D Effects – Drop Shadow : 0-0-50-25 #cc0088.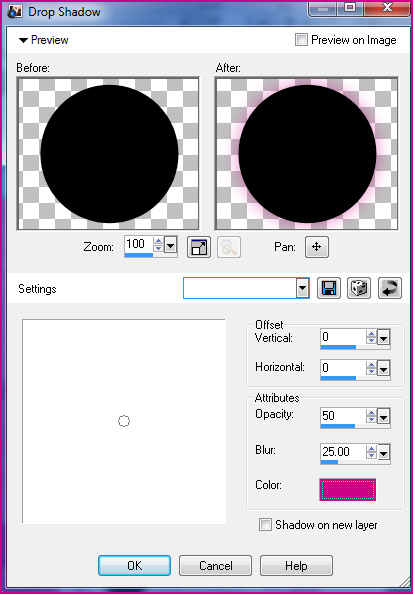 Copy : tekst.pspimage and Paste as New Layer.
Move to the left top.

Copy : accentpinkfloral.pspimage and Paste as New Layer.

Copy : corneraccent.pspimage and Paste as New Layer.
Move to the right top.

Layers – Arrange – Move Down.

Activate the Top Layer.

Copy the tube : 29uyf4o.png and Paste as New Layer.
Move a little bit to the right.

Apply the same Drop Shadow as before, but with the shadow color : Black.

Do not forget to put © Ratanga copyright on your image.

Layers – Merge – Merge All (Flatten).

Place your watermark and name.
Font used : Bradley Hand ITC.

Alternative Version by Snakelady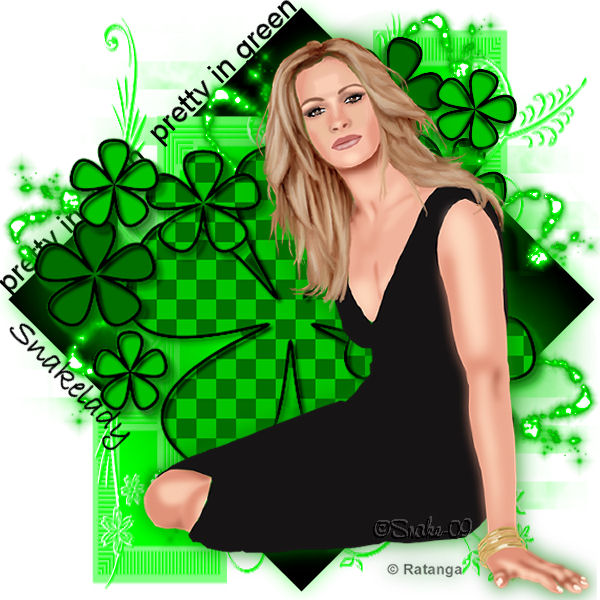 Alternative Version by Sonel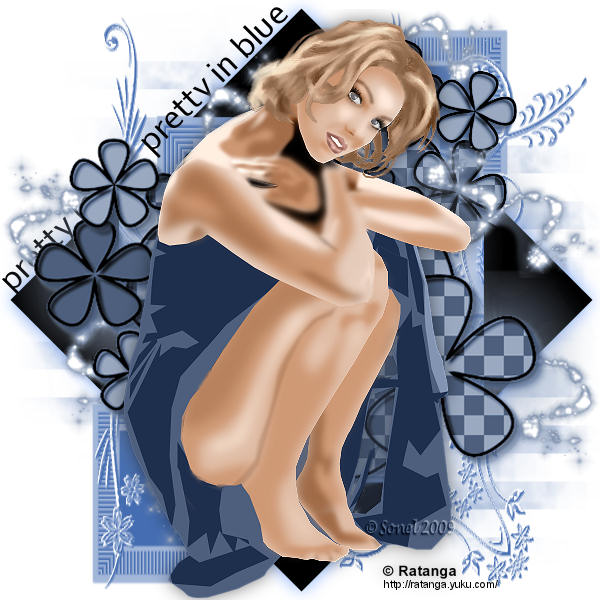 Do you want to show Snakelady your result of her tutorials?
Become a member of her showbord and show her what you've made.
This group was specially created for others to show their results.
Click on the Banner to go there.


I hope you had much pleasure in doing this tutorial.
Please leave the names and watermarks on the tubes intact.
Do not use anything without Snakelady's permission and NO hot-linking please.
If you want to use her tutorial for other purposes, please ask permission first.
©Snakelady 25-06-09 All Rights Reserved.